Free PayTM Cash Munch Nuts
Free PayTM – Munch ₹20 Get ₹40 Cash
---
PayTM Cash Munch, Munch Nuts PayTM Cash Offer – Hello Readers!! Here I'm Back With New Offer Free PayTM Cash From Munch Nuts Offer. To Purchase Munch Packs ₹20 Pay Get ₹40 PayTM Cash.
The Nestle Munch Company & Cadbury Presenting PayTM Munch Nuts ₹40 Cashback For EveryOne Purchasing Munch Nuts Chocolate this offer highest paying cashback from PayTM Cash and All members Grab this offer before end.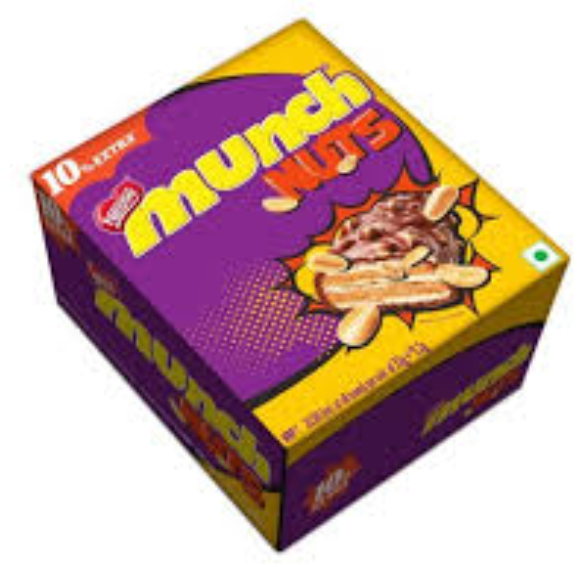 Every Full KYC PayTM account will appilcable this Munch cashback offer. if you have Purchased the Munch nuts pack & printed with get ₹40 cashback packs & having the PayTM add Money Codes.
Read More – [Loot Lo] BharatPe App – Refer Earn Cricket Bat, Ball, T-shirt, etc
Follow Below Step to get Free ₹40 PayTM cash
---
How to Grab ₹40 Free PayTM cash on Munch Nuts Packets
If you want this cashback offer First Of All Purchase Munch Nuts Pack worth ₹20 from your Nearest Shops Or Super Markets.
To Purchase before check that Free PayTM Cash Offer is Mentioned in the pack.
If you find 8 Digits Code inside the pack.
Scratch pack and reveal the code
Now Send SMS One Number your getting code
Munchnuts<SPACE>8 digit Code
Send this number – 8108590859
Send SMS after you will Receive PayTM Add Money Code or Promocode
Promocode will copy it
Next Open your Full KYC PayTM Account
Tap on Add Money Option
Enter Amount ₹40 & Tap on Have a Promocode has you received via sms
Click on Procced button
You will get ₹40 Free PayTM cash directly your PayTM Wallet.
Cashback will be instantly added or within 72 hours will be add paytm wallet.
Per PayTM Account 2 Time use this offer Otherwise not get cashback
Enjoy Munch Nuts Chocolate and Free ₹40 PayTM cash you Benefits ₹20.
---
Terms & Conditions:-
This Offer Valid From 01/02/2021 to 15/04/2021
To purchase Munch 35.2g pack worth of ₹20 pack
This Offer is valid only in Indians.
Wherein consumers can avail a Rs. 40/- cash back on www.Paytm.com and/or PayTM Application on Android or iOS 
Paytm cashback is the term used to define Paytm cash that Participant gets when he/she applies the code on the Website and/or the PayTM APP. No cash would be given in lieu of Paytm cash.
This Offer Applicable Every Indian Citizens.
Each 8 Digits code is only once used to redeem the Cashback.
This Offer can be availed only 2 times by each Participant using a single PayTM Account during the Promotion Period.
Any Participant, using a Code more than 2 times from a single PayTM Account, will not be eligible for availing the PayTM Cashback.
This Code cannot be redeem after expiry time or promotion periods.
To participating before expiry this offer b/w promotion period time only.
In case of any conflict between terms and conditions printed on the pack/insert/voucher and these Terms and Conditions on https://www.woohoo.in/munch-nuts website, the terms and conditions printed on https://www.woohoo.in/munch-nuts website shall prevail.