MyJio Oreo Play Pledge Offer
Jio Oreo Play Pledge Offer – Get Daily Free 2 GB Jio Data Instantly Added Voucher
---
My Jio Oreo Play Pledge Offer – Hello Readers!! Here I'm Back With Another Free Data Tricks From MyJio App. This Offer Only Jio Users. Play Daily and Participate Of Oreo Play Pledge Offer Get Up To 2GB Data Vouchers Daily Play Game.
This MyJio Oreo Play Pledge Offer Has Launched by MyJio App From Jio. There Different Types of Questions & Answers will entering Correct & Arrange Puzzle Like Letters Matching. Single worry you Disqualify this Oreo Play Pledge Contest.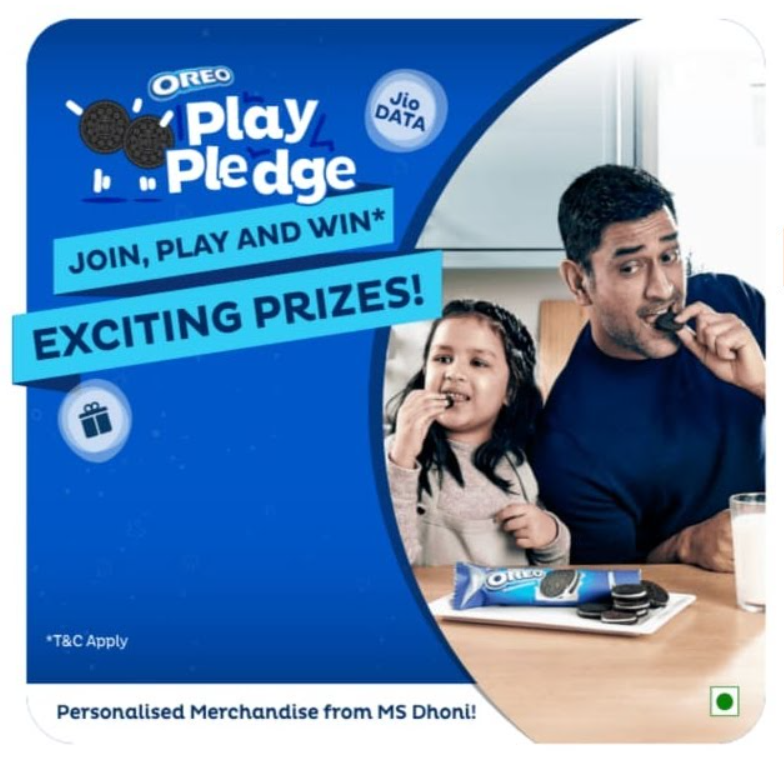 Example:- There Showing One Image Like Laptop and Answers Will Given – P, O, P, L, T, A and Set Of Laptop Sequence Letters Right Words Correct 4 Different Questions and You will Get Assused Rewards.
---
Contest Details :-
| Contest | Details |
| --- | --- |
| Contest Name | Jio Oreo Play Pledge Offer |
| Contest Starting Time | 12 AM |
| Contest Ending Time | 11:59 PM |
| Contest Type | Setting Letters or Puzzle Letters |
| No. Of Questions | 4 Questions |
| Contest Prizes | Free Data Rewards |
---
Assumed Prizes of Jio Oreo Play Pledge Offer:-
Free 100MB Data Vouchers
400MB Free Data Vouchers
Free 500MB Data Vouchers
1GB Free Data Vouchers
Free 2GB Data Vouchers
Free Other Assumed Vouchers or Etc..
---
How to Play Jio Oreo Play Pledge Contest
1. To Play Jio Oreo Contest First Of All Download or Update Your MyJio App From Your Playstore or Appstore :- Download Here
2. Open MyJio App and Login Your Jio Number From MyJio app
3. Successfully Verified Jio Number and Open Homepage on MyJio App.
4. Tap on Top Right Section More Option
5. Then Open and Click on JioEngage Logo or Option.
6. After You will See Oreo Play Pledge Contest Banner Just Tap it
7. Accept Terms & Conditions & Continue to Start The Content
8. Once Play Before Check out Correct Answers in This Post.
9. Next Arrange Right puzzle Letters Complete 4 Questions
10. Win Assumed Data Vouchers or Exciting Rewards.
---
How to Claim Assumed & Win Data Vouchers
Open Your MyJio App
MyJio app Homepage Click on Vouchers Option Below Sections.
Open It
You Can See Assumed & Win Data Vouchers.
Tap on Claim Option.
After successfully Applied or Used Assumed Data Vouchers.
---
Terms & Conditions
This Contest Applicable Only for Jio Users.
Assumed Prizes Instantly added Vouchers Sections
Data Vouchers Claim Before 90 Days
Every day Play This Contest Oreo Play Pledge.
4 Questions All Correct or Right Answers.
Any Answers Enter Worry Answers You Disqualified from the Contest
Enter Right Answers will Get Assumed Prizes every day.